Does Your Motorcycle Look Too Cool? Then Get The Boxx Bike!
: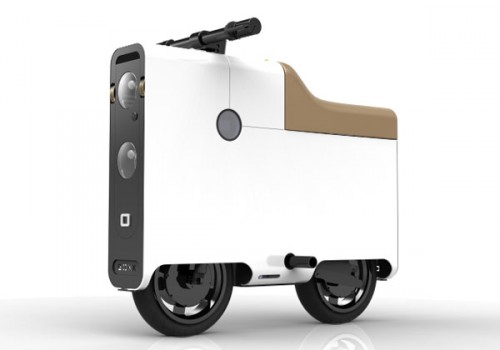 It may not be a guaranteed in for the biker gang of your choice, but at least you don't have to put gas in it! The BOXX electric bike is the new square way to get around town without negatively impacting the environment, although people may complain that it's a bit of an eyesore.
It goes up to 35 mph, so you won't really be hitting the highway on this bad boy, but maybe the light (120 lbs.) and short (36 inches long) body style is what you're looking for, like when you need to pick it up and run away from that biker gang you tried to join.